Woodstock, Georgia Personal Umbrella Insurance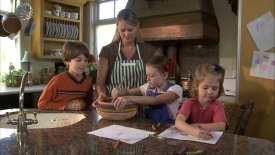 Protect what is important to you!
Umbrella Insurance isn't just for the rich and famous. Whether it is a serious at-fault auto accident or an incident onyour property, you can quickly find yourself responsible for damages that exceed the limits on your auto, homeowners, renters or boat policy. And an expensive judgment is the last thing you want to worry about. Here are some situations that have occurred and hopefully you will never experience. But it can help you realize the importance of umbrella insurance.
$1,350,000
In Louisiana, an insured's teenage son was driving his younger sister and her friend to the movies. He lost control of his vehicle, left the road and hit a telephone pole. The friend permanently lost the use of her right arm and suffered severe head injuries resulting in permanent brain damage. The claim was settled for $1,350,000.
$576,000
A 41-year old periodontist suffered injuries to his face and fingers following a head-on automobile accident. A California jury assessed the defendant damages of $576,000.
$192,500
Two friends were on a hunting trip in the Connecticut woods when the defendant's gun accidentally discharged. The victim was struck in the eye by a pellet. In an out of court settlement, the defendant agreed to pay damages of $192,500..
Umbrella Insurance in Woodstock, Georgia
Fortunately, you can protect your assets from such a tragedy. The Personal Umbrella Policy will increase your personal liability protection up to $5 million over and above your existing underlying insurance policies-including your home, your auto or your boat coverage.
Personal Umbrella is a smart investment. The best things in your life deserve the best protection.
Call Modern Family Insurance today so we can help set your mind at ease.
YOUR personal assets
and your future earnings
deserve an extra layer of protection.
Contact us to find out more about umbrella insurance in Woodstock, Georgia including the Acworth, Alpharetta, Canton, Marietta, and Roswell areas.