Woodstock, Georgia Motorcycle Insurance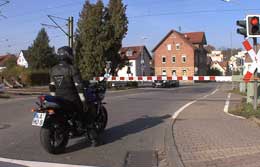 What's your passion?
Cruisers
Touring Bikes
Sport Bikes
ATVS
Proper Insurance helps protect your investment
WIth dependable coverage, the ride of your life can get even better.
Motorcycle Insurance -- YOUR WAY!
Options, discounts and best of all, service!
Deductible Options
Numerous deductible options allow you to choose your risk tolerance.
Discounts
Modern Family Insurance offers discounts that save you money on your policy. Depending on your situation, we ofer discounts for
Policy Transfer
Safety Training
Club Affiliation
Multiple Insured Units
Theft Alarm
Loss-Free Policy Renewal Discount
Premium Payment Options
Many payment options are available. Just choose the one that works for you.

Service 24/7
Claims can be reported 24 hours a day, 7 days a week. Our customer service provides excellent claims handling and prompt processing of payments to ensure your satisfaction.
Choose the coverage that works for you:
1. Liability Coverage
Pays for damage to persons or property caused by an insured person while operating the insured vehicle.

2. Guest Passenger Liability
Provides protection for legal liability when a guest passenger is injured on the insured motorcycle.

3. Uninsured and Underinsured Motorists Coverage
Protects you and your passenger for damages caused by other drivers who are at fault and have no insurance or nt enough insurance to pay your damages.

4. Medical Payment Coverage
Provides a dollar amount for medical bills resulting from a motorcycle or ATV accident.

5, Comprehensive Coverage
Pays for damages to your motorcycle or ATV caused by losses other than collision. For example, fire, vandalism, theft, etc.

6. Collision Coverage
Pays for damage to your motorcycle if caused by accident regardless of fault.

7. Accessory Coverage
Provides up to $1000 coverage when you purchase collision coverage. This coverage provides protection for custom parts and equipment added to your bike after it leaves the factory. Additional accessories can be purchased, up to 50% of the motorcycles' manufactured suggested retail price with a maximum of $5000.
It's a rough ride. . when the unexpected happens and you're not covered.
Now you have an option. Contact us. We are your local Independent Insurance Agent. And, we like motorcycles!