Woodstock, Georgia Homeowners Insurance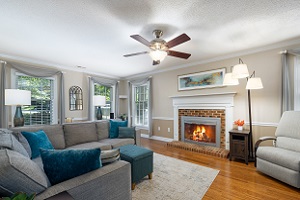 Security is why you call it "Home."

Basic coverage in a Modern Family home insurance policy
Your home and other buildings on your property
The contents of your home
Additonal living expenses if you have to move out during certain repairs
Liability protection for you and your household, protecting you if someone is accidentally injured or their property is damaged
State-of-the-art valuation technologies
     Modern Family Insurance provides the latest tools to better value your property.   This helps ensure you select the proper amout of insurance for your home, enough to rebuild it at today's rates if it were destroyed.  Too many consumers tend to underinsure their homes because they don't have access to the best information.  We can help you protect the things you value most.  

Optional protection for special concerns
Additional Replacement Cost Coverage that pays up to 125% of your policy limits. 
Replacement Cost Contents Coverage that pays for contents of your home, regardless of depreciation.
Identity Theft Protection that pays for expenses incurred to regain your identity. Includes identity restoration services. 

Trust us to find you savings
You may qualify for special savings like:
Loss-free Savings, a reward for having no claims
Protective Device Savings -  if your home has smoke alarms and a fire extinguisher
Extra Savings Bundle available
We work hard to make things easier for you. We have claim service that can be trusted.  In a natural disaster or homeowner nightmare, we are fast and fair and ready 24/7.  

Talk to us and let your peace of mind soar!
As an independant agent, we represent many companies to make our clients get quality coverage at an affordable price.  

As the world of insurance grows more complex, our knowledge can make your choices clear and simple.

    Trust us with your home insurance
                    so you can have peace of mind if you have a need.