Woodstock, Georgia Individual Disability Insurance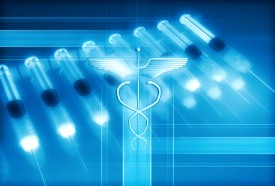 What is the chances of needing disability income?
Paul had mechanical talent. Soon after graduating from high school, he began working at a local elevator repair company and became a master of his trade. More than five years after he started the job, a dumbwaiter carrying a 700 pound load fell onto Paul's back. He suffered spinal injuries that confined him to a wheelchair permanently. Workers'compensation helped, but Paul's mother had to leave her job to take care of him. Paul's income dropped just as medical bills were piling up. His family suffered financial hardship from the lack of disability income insurance.

Most people think they are insulated from a life-changing disabiity: "It won't happen to me"
Many people associate disability with accidental injuries. But, approximately 90 percent of disabilities are caused by illness rather than accidents. A recent industry survey on the causes of disability found that fewer than 10 percent of long-term disability claims were caused by accidental injuries(as illustrated below). The single biggest cause is musculoskeletal problems, such as chronic back trouble.
The same survey found that disability claims increase with age. More than one-third of long-term disability claims in 2008 and 2009 were from people age 50-59, by far the highest percentage of any age group.

Percent of New Long-Term Disability Claims
Musculoskeletal/Connective Tissue Disorders 26%
(Neck and back pain or joint, muscle and tendon disorders)
Cancer and Neoplasms 15%
Cardiovascular/Circulatory Disorders 9%
Injuries and Poisoning 9%
Complications of Pregnancy and Childbirth 8%
Mental Disorders 8%
Nervous System-Related 7%
Other 18%
(According to Council for Disability Awareness, Long Term Disability Claim Review, 2010)

Life Doesn't Stop at disability - how would you cover your bills?
What other sources of help are there?

Is anything protecting your income?