Woodstock, Georgia Boat & Watercraft Insurance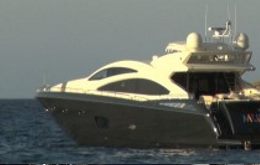 Our new boat programs offers some excellent coverages. Here is an example: We have available total loss replacement. This is available for boats up to 3 years old in our Plus program and up to 5 years in our Elite for boats up to 1 years old. Other coverage features we have now are Diminishing Deductible, Tender Dinghy up to 10,000 in our elite program. And we offer enhanced towing that also includes up to 250 for the cost of gas and oil in uor Elite program. In our Elite program we offer Bahama?mexico Navigation. We have pet coverage up to 1,000for your cat or dog.
There are many more discounts such as paid in full, lay up, safety course. Talk to us soon. We want to protect your watercraft.

At Modern Family Insurance Agency Inc, we can offer a wide variety of coverages and options for your boat, jet ski or personal watercraft. Some boats or smaller watercraft may even be covered under your current homeowners policy. The size, type and value of your boat, personal watercraft or jet ski will be part of the determining factors in evaluting your insurance coverage needs.

Let one of our experienced agents give you the coverage you need and make recommendations to best fit your situation. The following list some of the many coverages that we can offer:

Physical Damage Coverage - Adding this coverage to your policy protects your boat while in storage and during transport. This covers your boat as well when out of the water, including but not limited to: fire, lighting, vandalism or theft. You can also obtain emergency service reimbursement for expenses related to towing, labor or supplies.
Boat and Watercraft Insurance in Woodstock, Georgia
One of our real strenghts is to be able to select from a number of companies to build a boat insurance policy for you. Some boaters are looking for liability only. Other boaters want replacement cost boat insurance.

Liability Coverage - This coverage will assist you in the event of a collision with another boat, dock or other boaters. These areas protect you for:
Personal Liability - protecting you or family member if you have an accident that causes injury to another person.
Medical Payments - covering medical expenses if you or someone in your boat is involved in an accident.
Property Damage - damage that may be caused to another persons property while operating your watercraft
Not only do we know boat insurance we can also help you choose your boat insurance from the company and payment plan that fits your situation.