Woodstock, Georgia Personal Insurance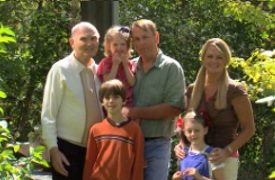 Looking for car insurance and want a choice of more than 4 major companies? Modern Family Insurance Agency is a great place to go. Need a choice of over 4 major home owner insurance carriers to get the policy that is best for you? Have you received a home owner cancellation due to claims? Because we are an Independent Agency we are free to check rates and coverages for more than one company to help you find your best value.

Have you been driving down the road and noticed a car pulled over just having been involved in a auto accident? The driver is typically using a cell phone to call out for help. When I see that I can't help but wonder if that customer has the right protection. Will the vehicle tow bill be covered? Will a rental car be furnished if needed? And all the other questions that come up when you have an auto crash.

We are here to make sure you have the right auto insurance. Contact us thru our website, phone, or email. We look forward to hearing from you before the crash.

Our goal is to protect you and your family from those unexpected events by finding the right coverage at an affordable rate. If you need Auto, Home, Umbrella or any other personal insurance coverage, we can tailor a package to fit your individual personal insurance needs.

Our number one priority is to protect your family from any unforseen event that may be a burden to your family in the future. Our Personal lines staff is here to answer any questions you may have and research the best policy for your needs.

We strive to build long term relationships with our clients by providing advice on which Personal Lines plan is best for them and provide the best possible customer service when you have a claim. If you have a loss or claim, it pays to know there is a company you can trust to protect you and your family.

You will like the way we do business. No fast rushes to get you completed so we can move on to the next customer. We beleive in service the old fashioned way. We talk with you, we don't talk to you.