Woodstock, Georgia General Liability Insurance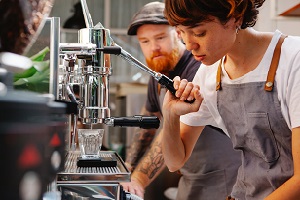 What is General Liability Insurance?
Liabiity insurance (also known as Commercial General Business Liabity) protects a company's assets as pays for obligations such as medical costs, that incur if someone gets hurt on your property or when there are property damages or injuries caused by you or your employees. Liability insurance also covers the cost of your legal defense and any settlement or award in the event that you are sued. Typically these include compensatory damages, nonmonetary losses suffered by the injured party, and punitive damages.
General liability insurance can also protect you against any liability as a tenant if you cause damage to a property that you rent, such as by fire or other covered loss.
Finally, it can also cover claims of false or misleading advertising, including libel, slander, and copyright infringement.
You spent years as an apprentic for a plumbing company. Now it is time to make your move. Paint your company name on the side of your truck. Hire your own crew. The day you thought would never get here. Now, you are self employed. And, you want to protect your customers. By showing your customers you have taken steps to protect them by arranging good insurance you will have repeat customers. But, first it is time to pick a insurance agent.
You need someone who listens. Someone who can guide you. It would be a big plus if they are independent and have more than one company to choose from. If you are a good plumber, carpentar, electrician or other tradesman we need to talk. I think you will like the way we listen and don't talk at you. We will help you choose the coverage you need to build customer relationships for years to come.
Every business needs to protect themselves from accidents or injuries that may occur on their business grounds. General Liability insurance coverage can protect your business from these unexpected expenses.
There are many different plans and options when choosing a general liability plan, and our experienced agents can assist you in finding the right plan at the right budget. If you have the right liability insurance plan in place, you can be protected if you face a lawsuit.
Certain businesses face more risk of accidents or injuries, so doing an analysis of your business can help in finding the best general liability plan that fits your needs.
General Liability coverage for Woodstock, Georgia businesses
Georgia General Liability insurance, along with your property and work comp policies, protects your business if you're sued for personal injury or property damage. A typical policy will cover those accidents or damages that occur on-site or as a result of using goods or services sold by the company. In addition, coverages can be designed to cover additional costs like attorney fees or court costs.
Our agents can assist you in considering all aspects of your General Liability insurance package to give you the most appropriate policy available. We will help you customize a specific plan that works for businesses in Woodstock Georgia including the Acworth, Alpharetta, Canton, Marietta, and Roswell areas.
So contact Modern Family Insurance Agency Inc today to speak with one of our trusted agents about your Georgia General Liability insurance & answer any questions you may have and provide you with a General Liability quote.
We are a good choice for small contractors who are just starting up their business. Whether you need a simple liability policy, or need to add equipment, a truck, or worker compensation insurance. We can help you.
We invite you to talk to us about your general contractor coverage, sub contractor coverage, or any other type of contractor coverage.
If you want to have a conversation about your business insurance, and talk to someone who will listen to you, we may be your choice. We understand the complex insurance needs of general contractors, and sub contractors. We can help with your workers comp insurance. Whatever you need if you are a contractor give us a call.