Woodstock, Georgia Contractors Insurance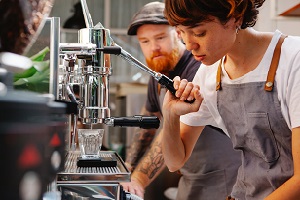 When you need general liability insurance contact our office. I like to think of us as headquarters for general liability insurance. I'm not bragging, but we are pretty good at it. And, we are working on getting better just to take better care of our customers.

Are you a small contractor? One pick up truck, and your tools. One thing I know about your business. You don't have time to worry about insurance. That is why we are here. We can help guide you when it comes to your insurance. We don't marginalize you because your small. You will be treated like a big construction company. Give us a call or click and send a email today. Be treated like a big company.

If you are a major company with 50 or 100 employees, and work on major projects we can help guide you with excellent advice on your insurance. And, we can help you save by offereing workers compensation insurance thru several different companies.

Small company or large company, I think you will like the way we do business. Our biggest priority is taking care of our contractors.

General Liability Insurance
This liability insurance will protect you from most claims that would arise from the day to day activities. This includes the activity of running a business and the type of accidents that would occur at a job site. I am surprised how complicated a general liability insurance policy can be. There are many important points to be mindful of. Just one big example is that if do plumbing work and make a carpentry repair on a job causing damage that may be excluded. It is important that you have any type of work you may do added to your policy. There is no charge for this unless you actually do the work. Be safe and be ready by making the right additions to your insurance.

Tools and Equipment
Hand tools are normally covered on a blanket basis with no list or schedule. No item can exceed $500 in value. Equipment Insurance will protect your larger tools and equipment such as welders, generators, nail guns and other expensive portable equipment.

Builders Risk - C.O.C (Course of Construction)
Physical damage insurance for property under construction. Lenders will require it before issuing construction financing. They will usually require this coverage before funding remodeling projects as well and some policies can be endorsed to include the structure being remodeled also.

Workers' Compensation
Contractors are responsible for providing this coverage for employees but may also have the exposure because of subcontractors who have not provided workers' compensation insurance for their employees. This exposure can be avoided by insisting that subcontractors carry appropriate workers' compensation insurance.

Business Auto Insurance
Personal auto policies exclude autos used for Commercial and Business purposes and would therefore require coverage on a policy designed for such use. If you use your automobile in business be sure you have the right policy and coverage is not excluded.

Are you a small contractor with a newly formed company? Tight budget? We are a good choice for you. Not only can we offer great rates. we can help you understand workers comp, general liability, and help you choose what kind of insurance you need

Our large network of insurance companies enables us to find a price and coverage that fits your situation.