Georgia Independent Insurance Agents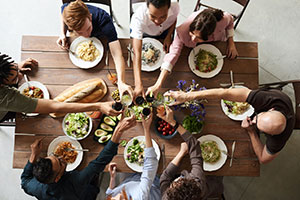 We are an Independent Insurance Agency, which means we have made available some of our best companies for your online quick quotes. You can get a quote right on our website. We have other companies that are not listed. Once you get a quote check with us and ask us to "tune it up." When we tune up your quote we check to make sure no discounts have been missed. And, we price thru the other companies that are not listed. We also make sure you have the right coverage before the claim. One thing I do not want is to figure out what my coverage is after a claim. My threshold for insurance suprises is low, so I assume my customer's threshold is low too. That is why we work so hard to get it right. So you are treated right and compensated well.
We service the Woodstock area and throughout the state of Georgia. We offer some products in Tennessee, and Alabama. At Modern Family Insurance Agency Inc, each one of our clients is given a dedicated team of experts that work together to proficiently address all your concerns.
We offer all types of Personal Insurance coverages to our clients in Georgia including Auto Insurance, Homeowners Insurance, Motorcycle Insurance, Boat & Watercraft, and Flood Insurance. I ride a motorcycle and I've owned a boat. I know personally the importance of good insurance coveage.
Give one of our agents a call to save money on your Business Insurance. Some of our Commercial insurance coverages include Commercial Auto, Workers Compensation, Business Owners Policy (BOP), General Liability, and Bonds. We give you something much better than a quote. We listen to you, try to understand your needs, and we explain the solution we pick for you. Working with us is not like cooking in a microwave. It is more like having a specially prepared insurance plan set at your financial table.
Let us help you cut your insurance cost in Georgia
Just give us a quick call today at 770-928-9122 or Submit one of our quick online quote forms - with the help of our dedicated business partners; we conveniently offer an entire solution for all your insurance and business needs. So that is our welcome. Now join in to a great insurance agency where all are welcome. All are treated fairly and respected! We don't have to have everyone for a customer. Just you!